Today we are using special Rinea Paper, and using the Sizzix Emboss and Transfer set to emboss using stencils in our die cut machine
Nina made an announcement that Maker Mania 3 is open for registration now! June 4-6, 3 days full of classes, which includes representation from 21 stores, including a new store from the UK. Each store will be showcasing a project made from the kit included with the registration, and a second project of their own choice, which may be unrelated to the kit. This time there will be a special surprise! Included in your kit will be an exclusive stamp set just for Maker Mania 3!! This is very exciting. There are limited spots so please sign up here.
Do you know about Facebook Fridays? They are LIVE videos on Fridays 5pm-6pm, where you can purchase a kit ahead of time to craft along with Nina. If you don't have a kit, you can still join Facebook Friday and watch. If you'd like to join Nina, in real-time, you can purchase a kit here. Each week will showcase a new mystery project designed by Nina or one of the Design Team members. 
Yesterday's class showcased a new type of paper, called Rinea paper. It is a flexible shiny paper that comes in a 12 pack. They are double-sided and include matte silver embossed sheets and shiny colored sheets. There are lots of different color packs. We have the paper in stock so please call the store to purchase and reserve yours before they go out of stock.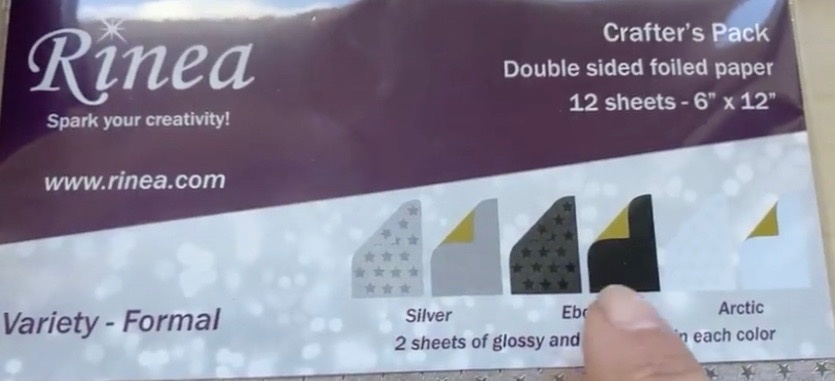 There are so many techniques you can do with this paper. Here are some examples from our Design Team Member, Amy Reagan.
In the sample below, she used alcohol inks on the Rinea paper, and Lawn Fawn's Conversation Heart Stencil set to "emboss" the easily impressionable Rinea Paper using Sizzix's Emboss and Transfer Set. Please read on for how to do this below. Yes, she used a stencil to emboss.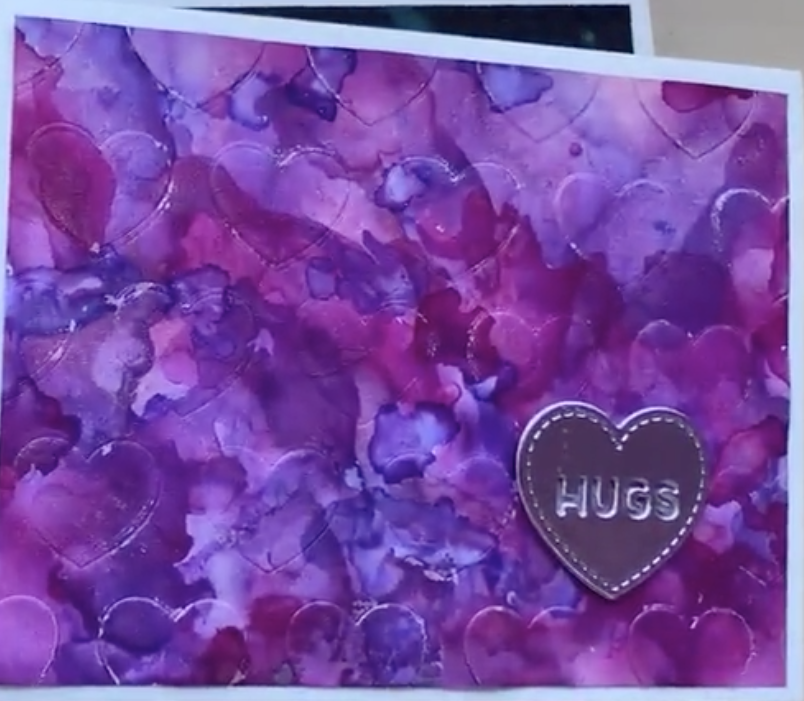 The example below is one of the projects Nina demonstrated on Facebook Friday. She showed how to embellish the Rinea paper with alcohol inks. This produced such a cool background for the card.

Below are some more examples of how versatile Rinea Paper is.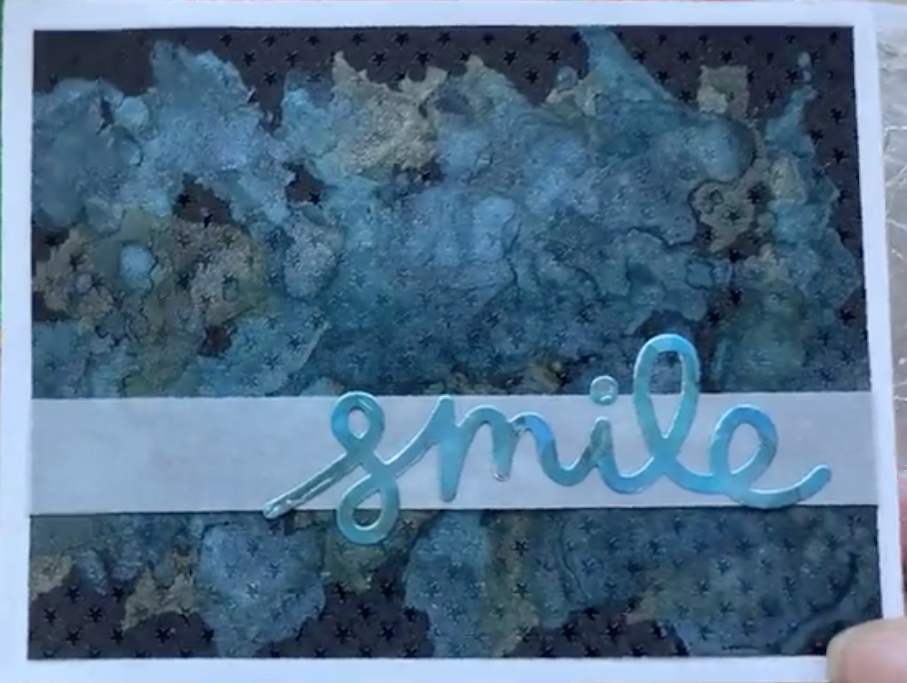 --Use your scoreboard to score lines very easily on the Rinea paper

This Rinea paper is very flexible, which makes it very versatile.


Here Nina is using it with the Sizzix Emboss and Transfer Set to use a STENCIL to emboss on the Rinea paper. The set includes the White Impressions Pad and a Black silicone mat. You run these through your die-cut machine with a stencil and Rinea paper sandwiched in between.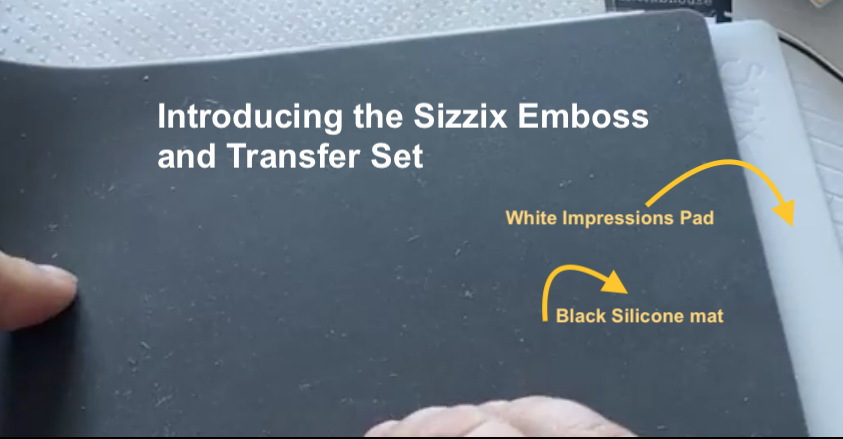 Sandwich = White Pad --> Stencil --> Paper --> Black Mat

Nina did a sample here with gold Rinea paper. The back side is red. You can see how the clover stencil, debossed the gold side, and embossed the red side. The Rinea paper shows the detail of the stencil so well. You can use any paper with this Emboss and Transfer Mat Set.

You can see a close-up of the detail of the star Rinea paper and the stencil embossing here. The clover stencil is from Photoplay's Lucky Charm line.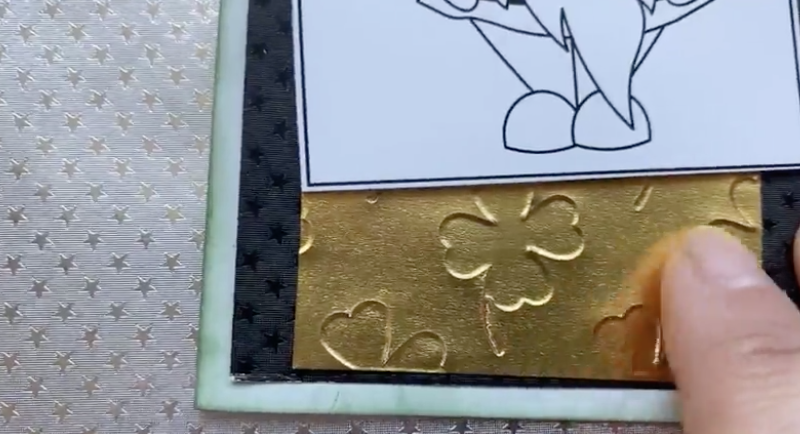 --Stencil used to emboss the heart die cuts.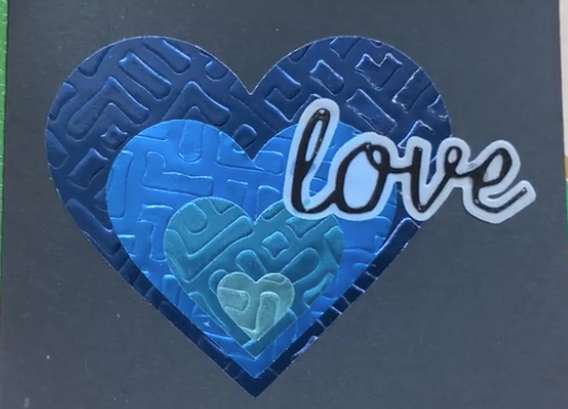 --Use an embossing folder with the Emboss and Transfer Set and the detail is just magnificent!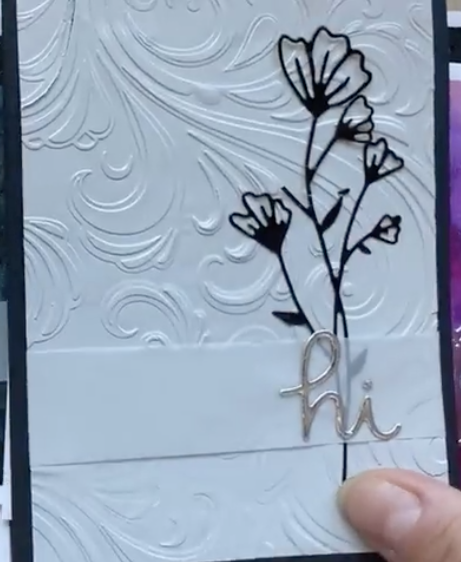 --Use a set of nesting dies where it just embosses but does not cut all the way through. This card was made by using a set of heart dies nested together.

--Here with Elizabeth Craft Stencil and Lawn Fawn's Finley Alphabet Dies, with Picket Fences Paper Glaze Snowdrop White splattered on.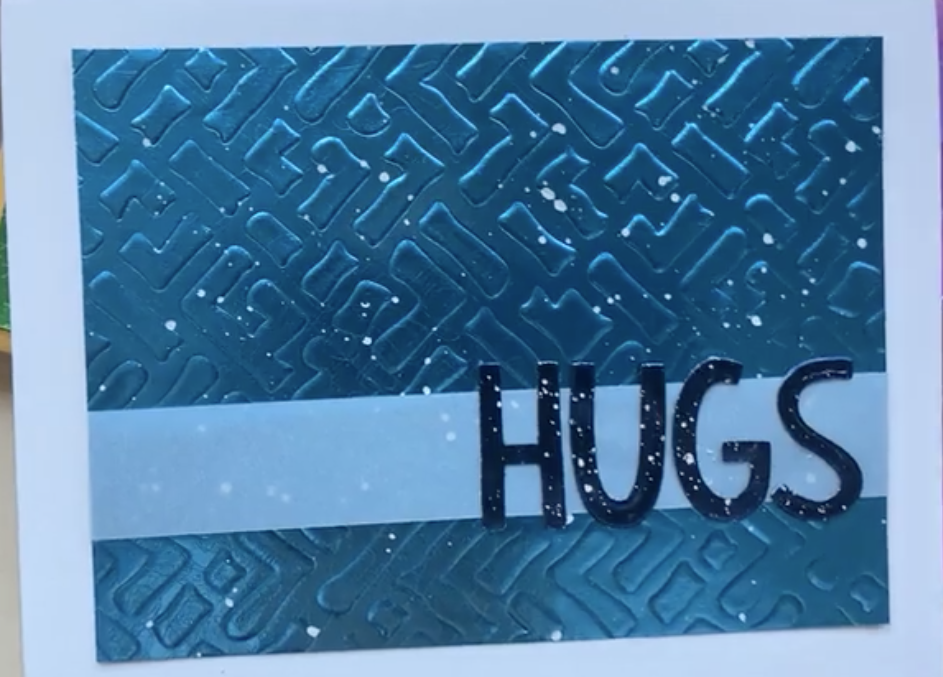 You can see there are so many things you can do with the Rinea paper and with the Sizzix Emboss and Transfer Set ($12.99). Please call the store if you'd like to reserve yours.
Below are 2 projects Nina designed for Maker Mania 2. This may give you an idea of what some of the projects may be like for Maker Mania 3.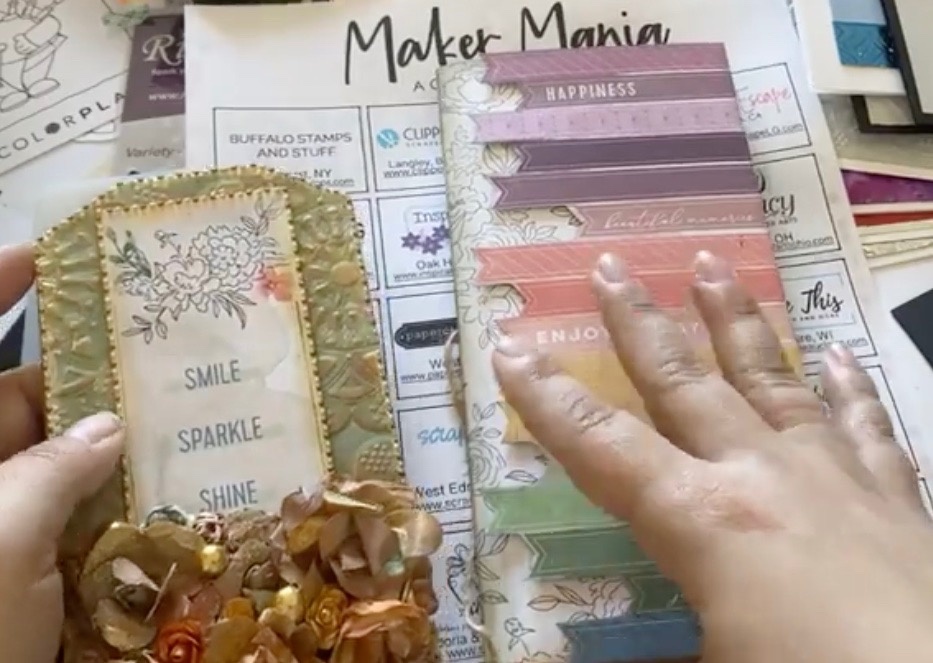 Project 1 (right): Trifold Folio, made out of a 12x12 scrapbook sheet from the kit, and a cut-apart sheet, and some other 12x12 decorative sheets from the kit.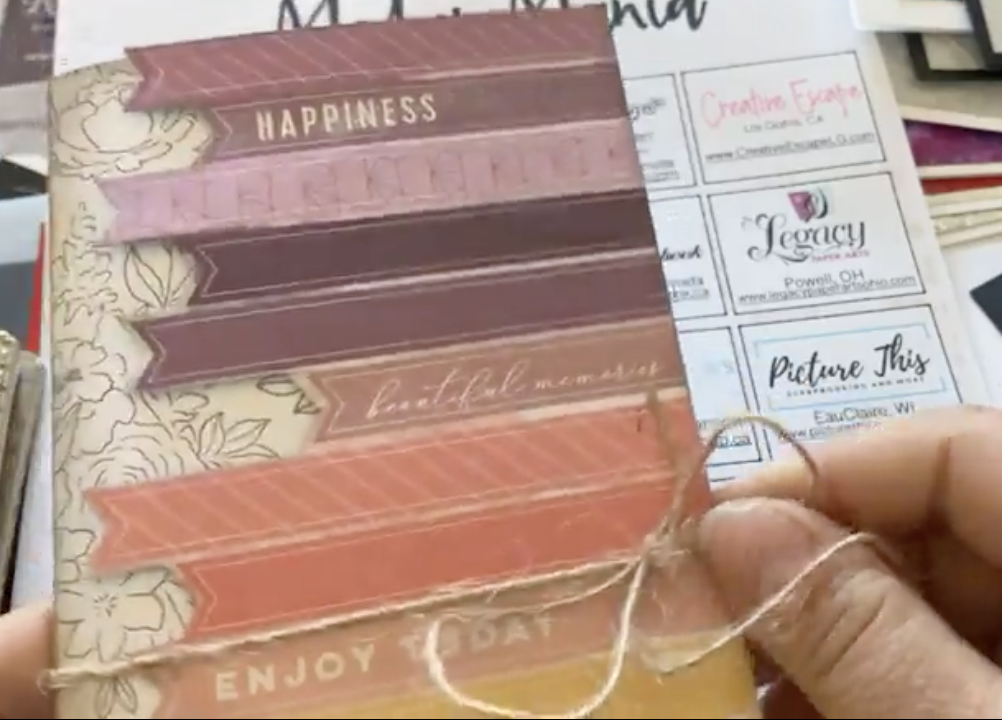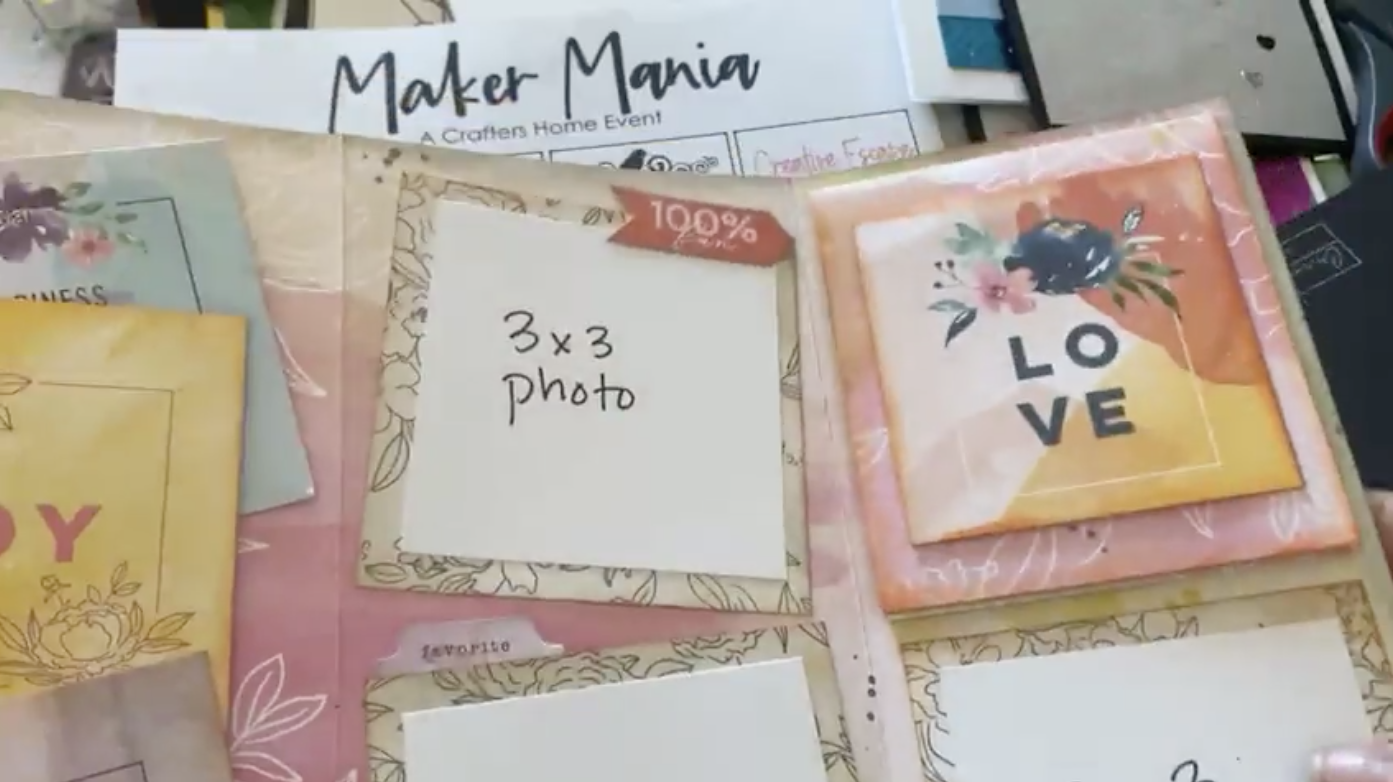 Project 2: Mini-Tag album, using some paper flowers sprayed with Iced Spruce, Dina Wakely acrylic gold spray, and Frank Garcia gold pearls.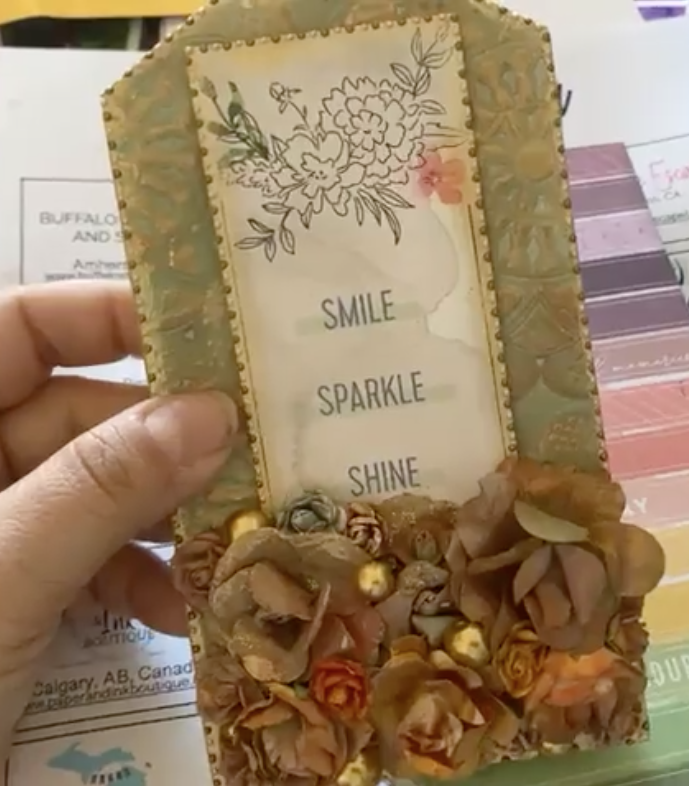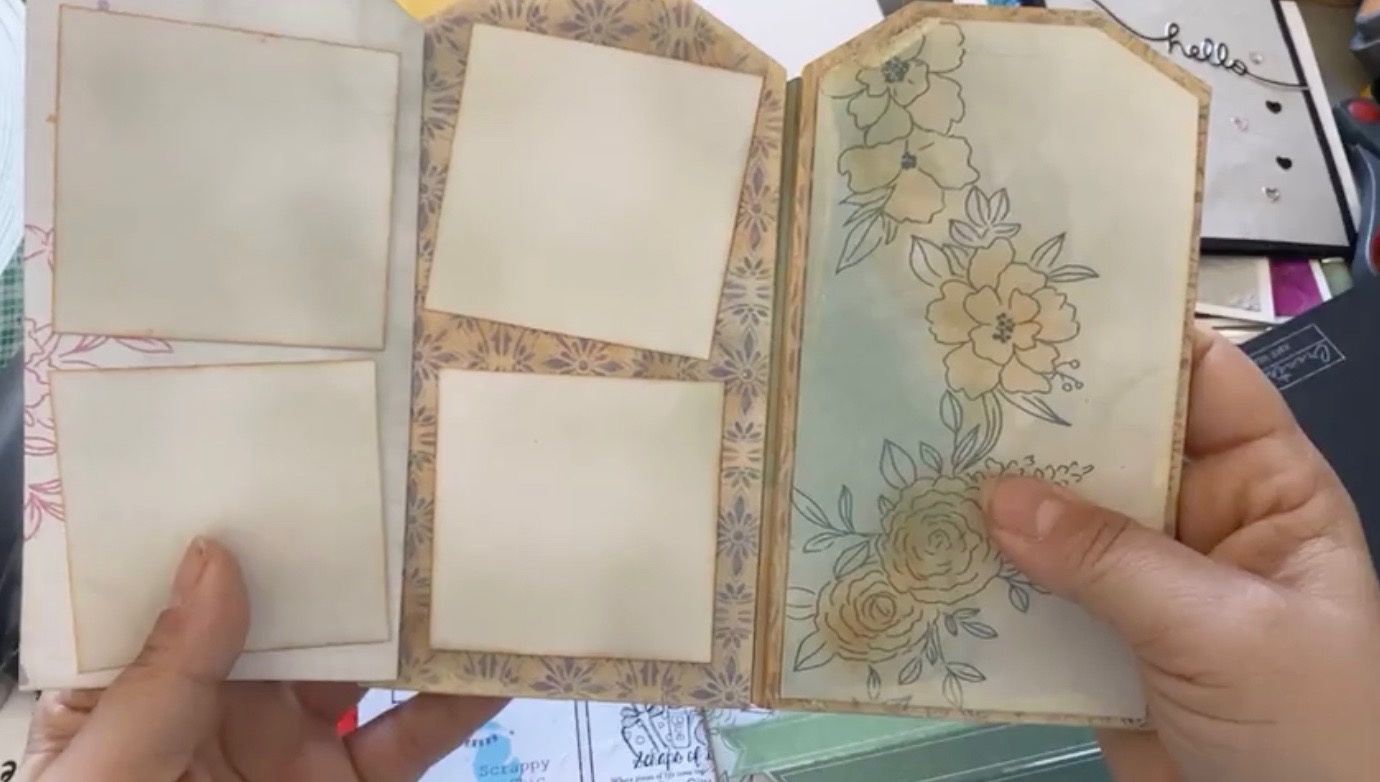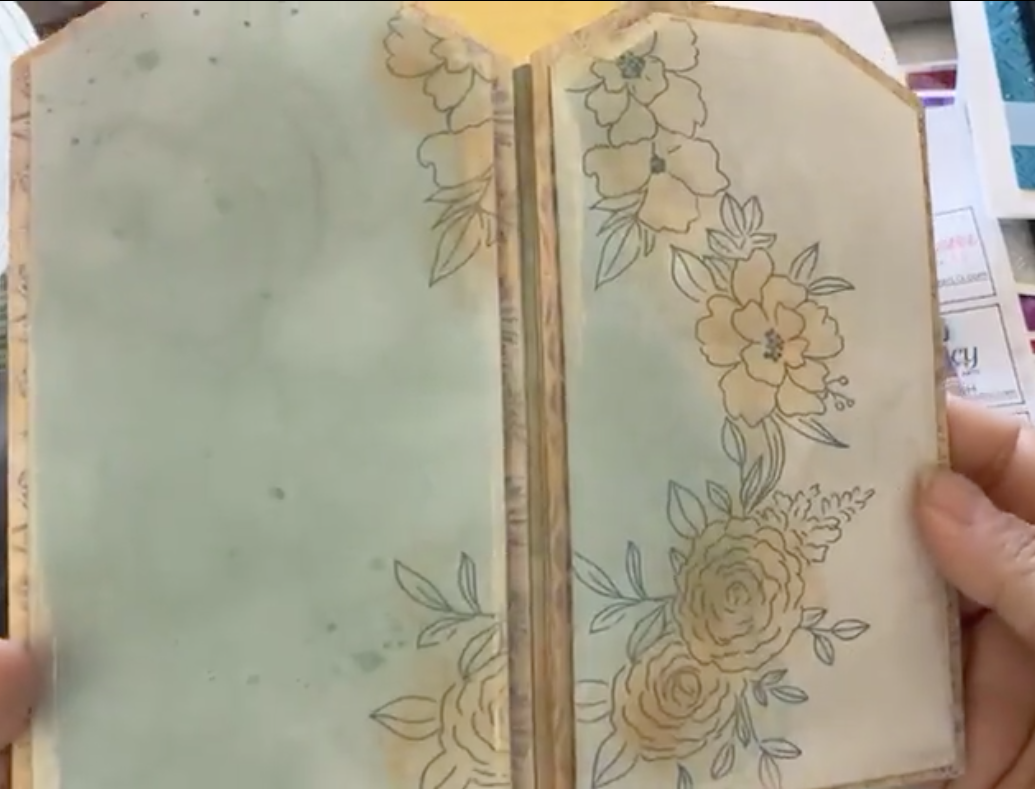 Maker Mania 3 is going to showcase 21 stores, which means more than 40 projects will be shared over the 3 days. It's an event not to be missed, June 4-6. Please sign up here.
For more details on this post, please watch the Facebook Live here.
Thanks for being here and being a part of our crafting community.
-Your Design Team