I have been having so much fun with the new kitsch flamingo colors. On facebook lives its always really easy to showcase the distress ink pad and the distress oxide ink pad. There are 8 different products in the new color line and I really wanted to show how easy it is to use the distress oxide sprays.
I started with distress mixed media heavystock by Tim Holtz. It's perfect for working with different mediums and hold its flatness when it's dries.
This simple card is made using 3 distress oxide sprays: speckled egg, iced spruce and kitsch flamingo. You can see my first layer is a very light spray of iced spruce. I LOVE iced spruce because i feel like it can go with almost anything. I wanted to have a light spritz of it as a bottom layer under the brighter colors.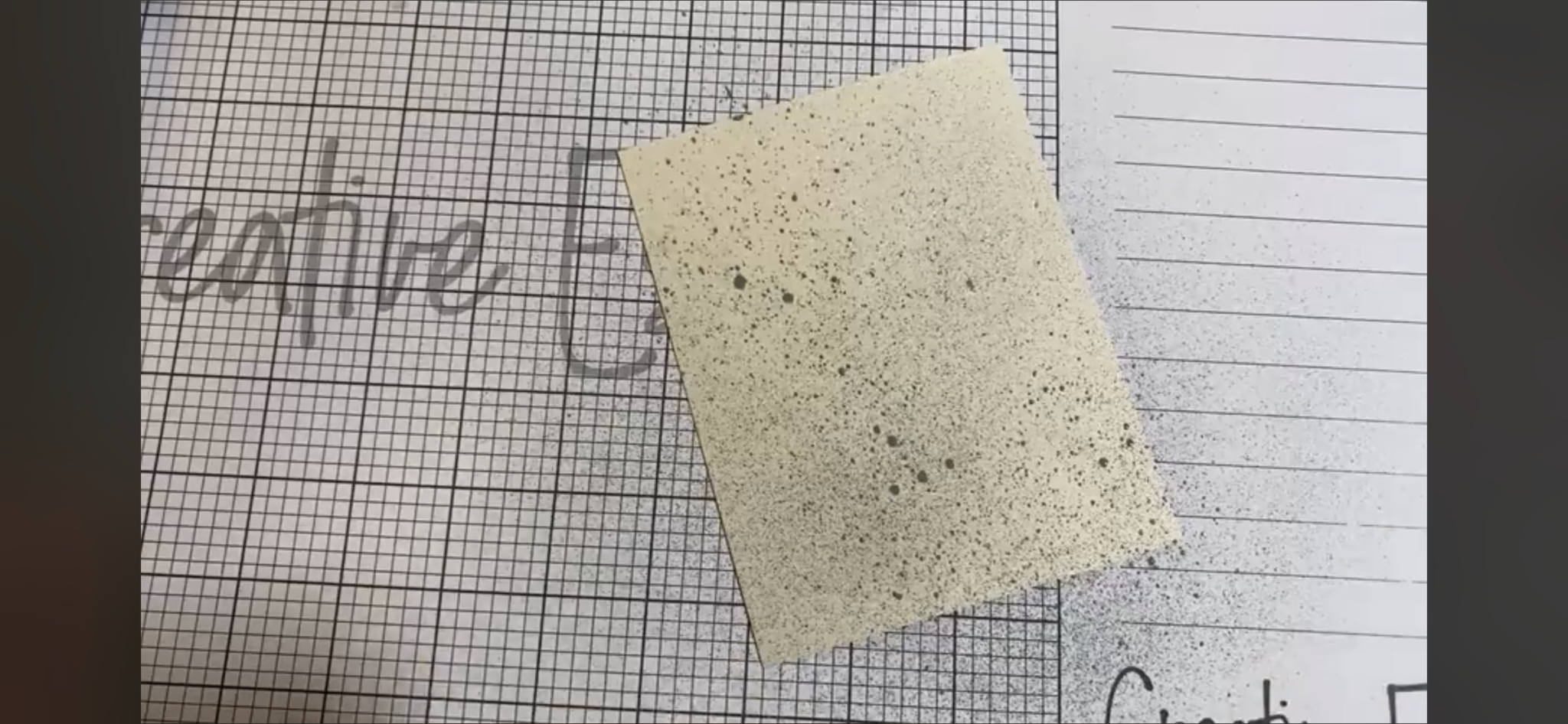 I then went in closer with my bottles and did two big sprays of speckled egg followed by two big sprays of kitsch flamingo.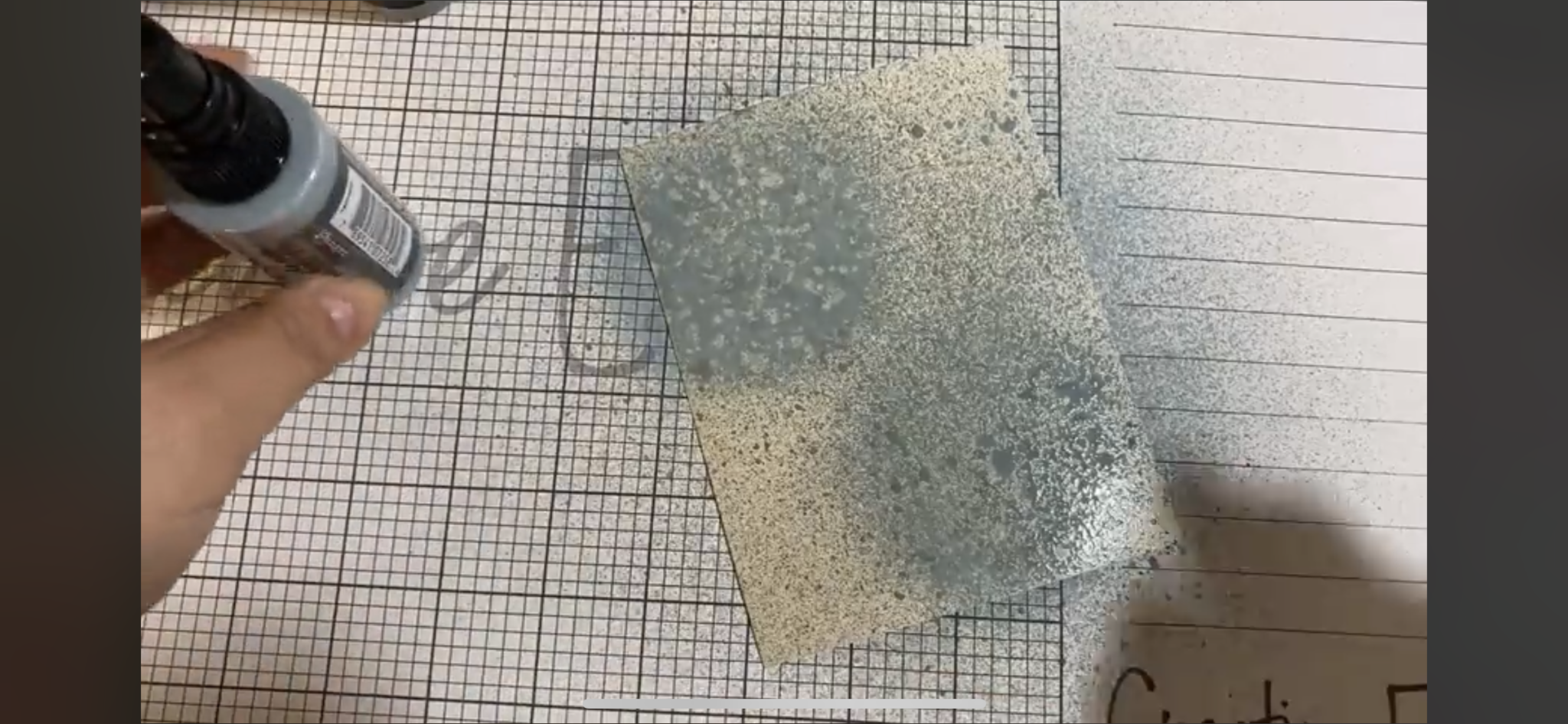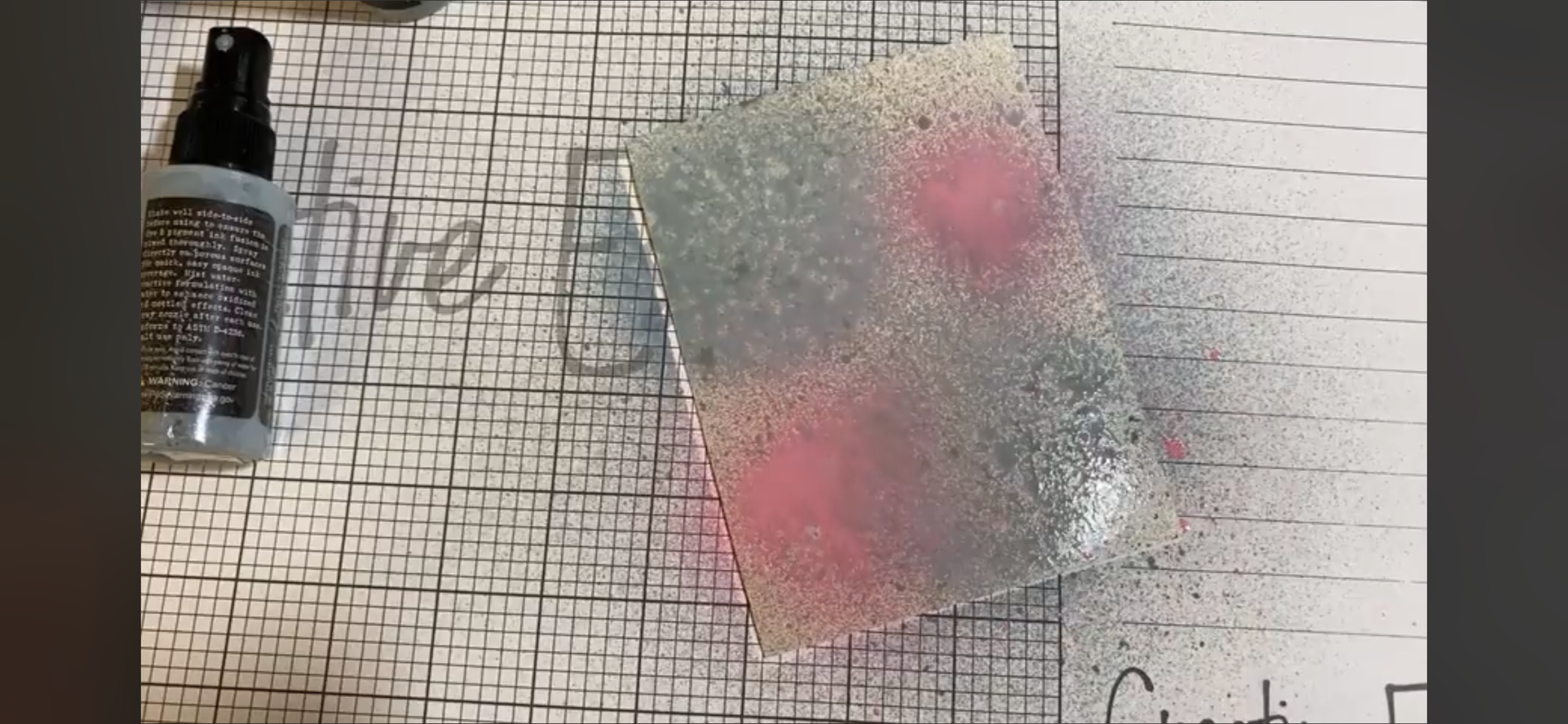 Because I was working with liquid form, I wanted to move some of the ink around so I picked up the card and just rotated it a little bit.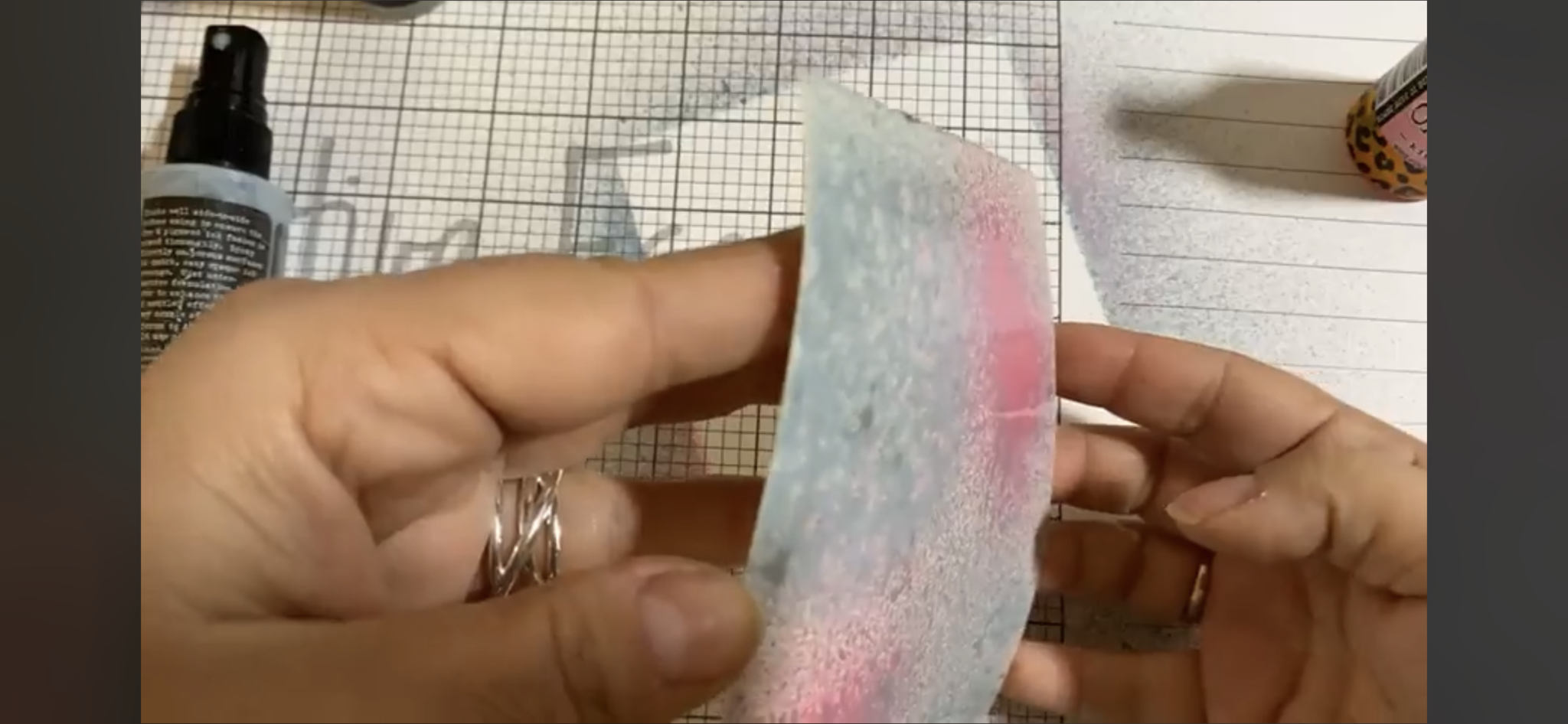 This allowed some of the extra ink to interact and  create a cool effect in one corner. I really wanted to keep this interaction in tact, so I let it air dry on its own instead of blotted the excess liquid with a paper towel.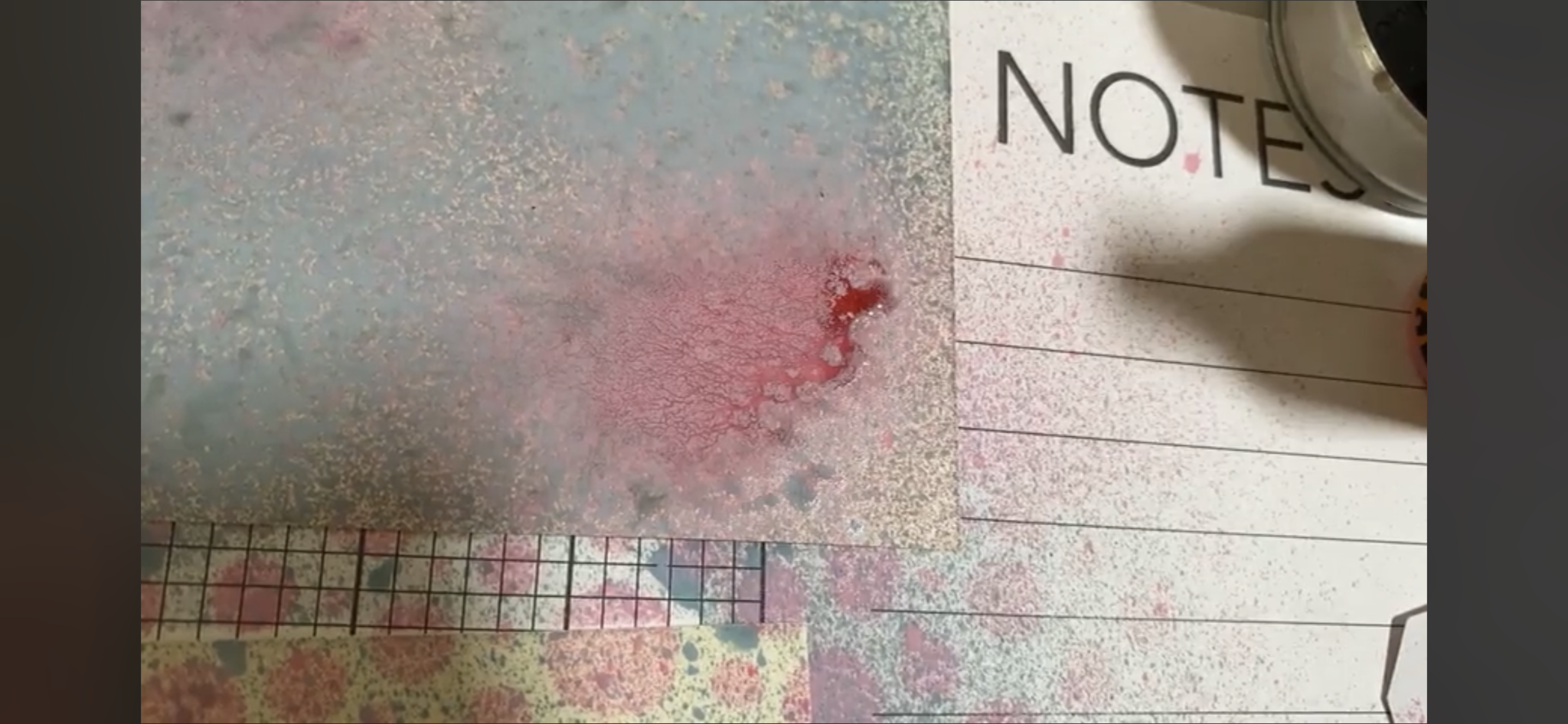 Here is the video of the Facebook live making a couple card background with oxide sprays.
The next day we circled back to finish the cards. I really loves how the sprays dried and want to keep that as the focal point of the card. So I decided to just add a sentiment. I used Pinkfresh Studios phrase builder:hello set. It come with lots of great words dies and the shadow pieces as well. 
So I die cut the shadow in vellum and the hello sentiment in pink form the Lawn Fawn Sparkle pack (spring). 
I do have to say, this is one of my favorite cards I've made so far this year.